The current commercial release (v2018, 18.1.0.0) of the Analytic Solver Platform and Solver SDK work with a web licensing system in which your license is tied to the email address that you registered with.
To access and use your license with the Analytic Solver Platform Excel add-in, open Excel, go to the Solver Home tab, click Log In and log in with the credentials your registered/purchased with:
Your license should be automatically implemented. You can check this by clicking the Help button (not the arrow underneath it) at the top right of the Ribbon at the Analytic Solver tab to open our Welcome Screen - your license status including the number of days remaining is at the bottom left: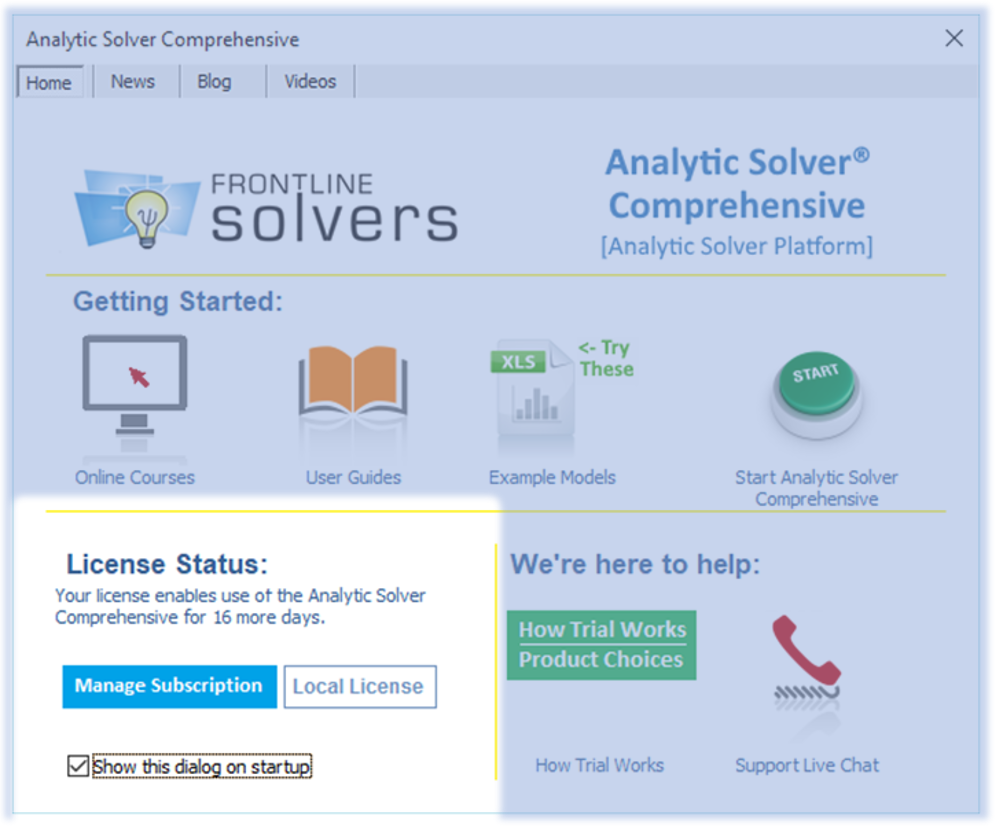 To access and use your license with the Solver SDK or XLMiner SDK open the license manager program:
Click on the Start button within Windows and go to All Apps -> Frontline Systems -> License Manager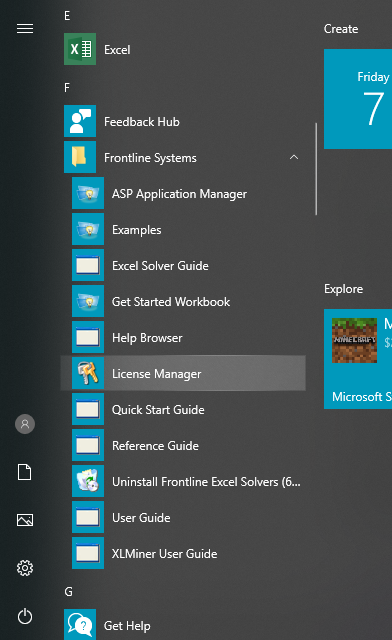 and click Login in the left window pane (you may have to increase the screen size to see the Log In button):
Log in through there with the email address that you registered/purchased with and your license purchase(s) should populate in the right hand window pane. Once this is done you should be ready to start use of the SDK.
If you experience any issues post log in through Excel or the License Manager, please email us at support@solver.com for assistance.